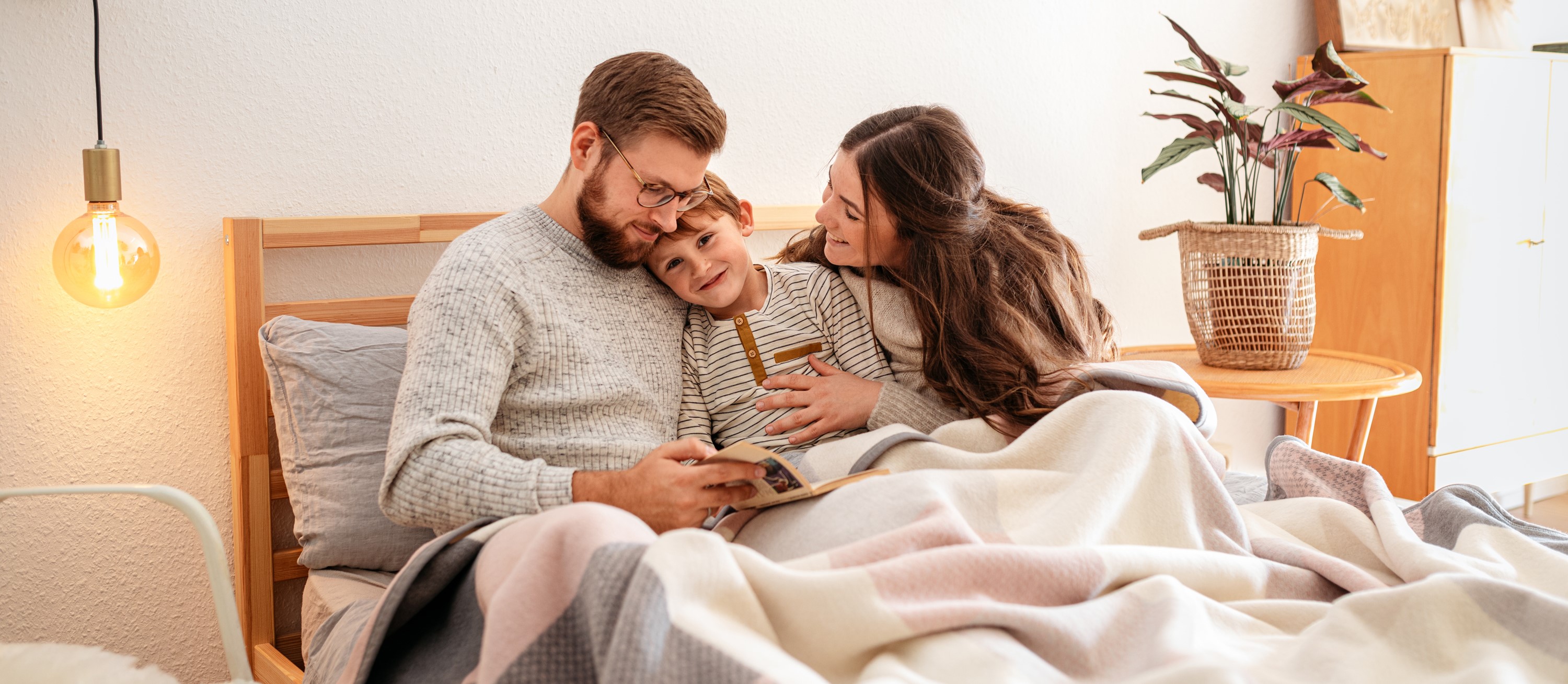 Our Production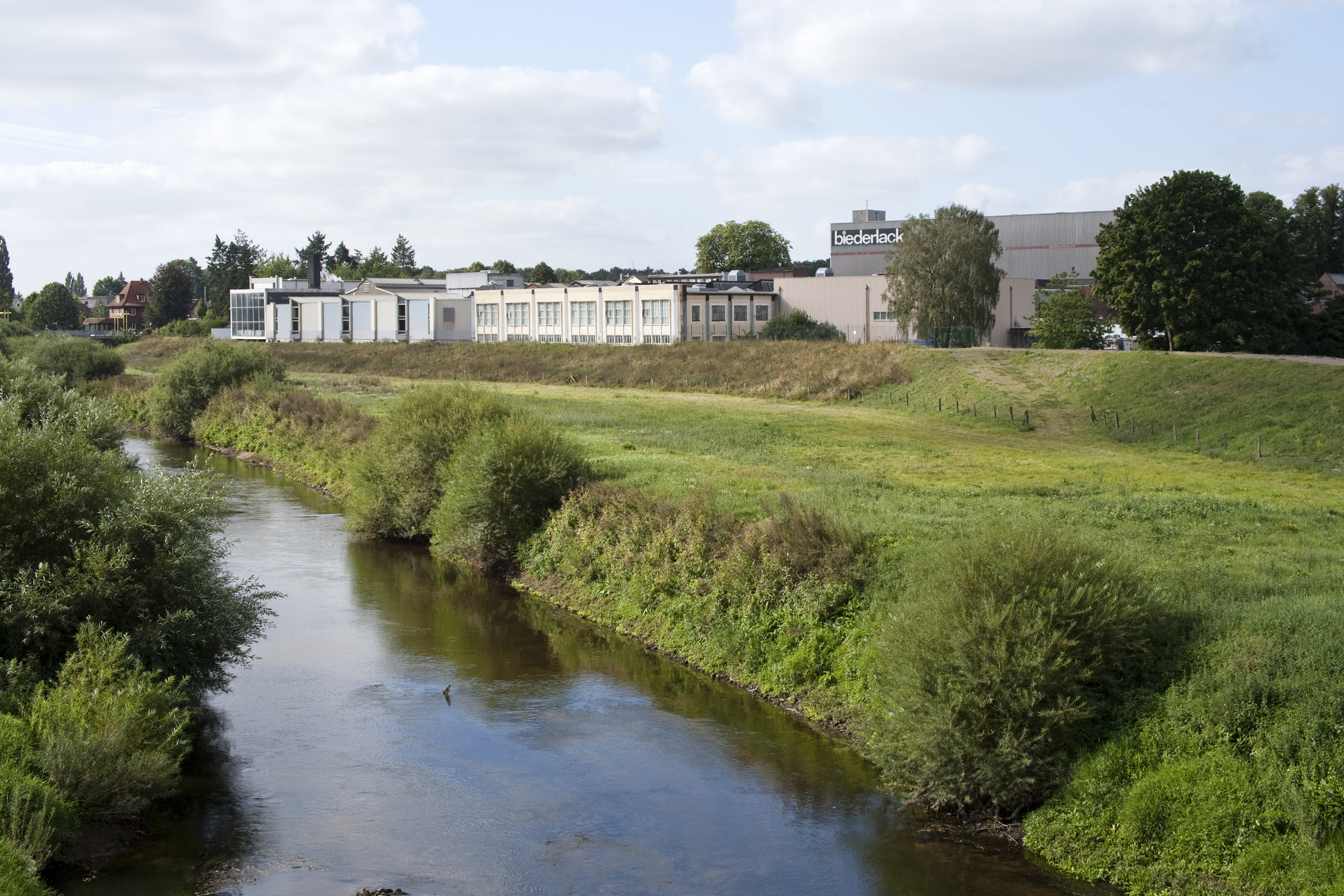 About Biederlack
Feeling home – our products guarantee you this feeling. High-quality snuggle blankets, plaids and cushions make your home an even better place – even more snuggly and comfortable.
By combining quality, design and functionality, we have been setting standards for more than 130 years and turn every single one of our blankets into a favourite piece thanks to our passion, knack for creativity and a sprinkle of curiosity. Our quality standards are deeply rooted in our history. We work hard every day to offer our customers quality at affordable prices by optimising our entire value chain, building long-term relationships with our suppliers and investing in our fully integrated production process in Greven (Germany).
Feeling good is another important component of our company culture: we produce in a sustainable and responsible manner by protecting people, the environment and valuable resources.
"Our passion creates that wonderful feeling – the feeling of being at home." - Lotty Biederlack
Our Production in Greven
Made in Germany
We are proud of our location in Greven. Here we produce our high-quality living and cosy blankets from the weaving of the yarn to the high-quality sofa blanket in one place. Through investments and our location, we can guarantee the high quality of our products.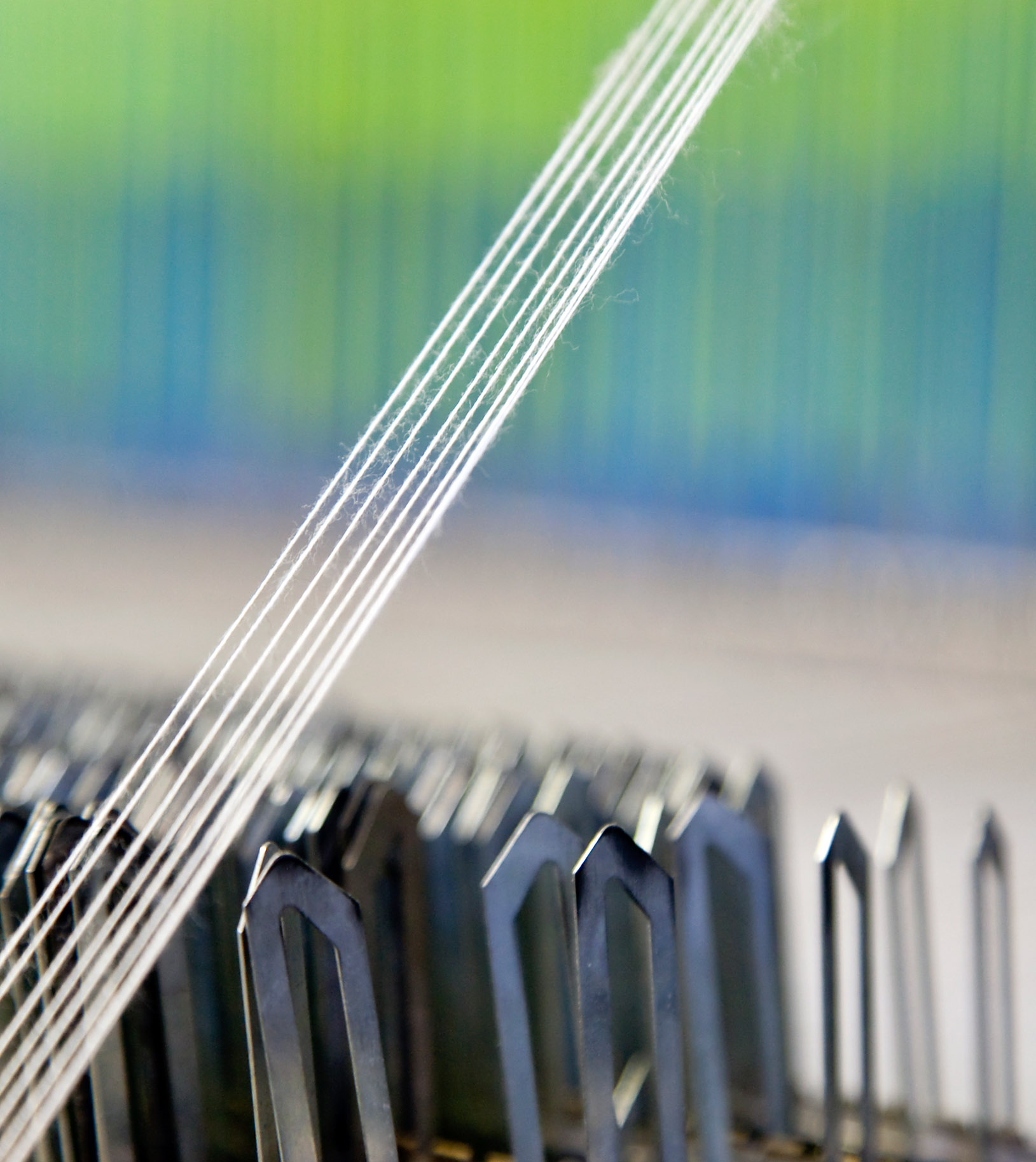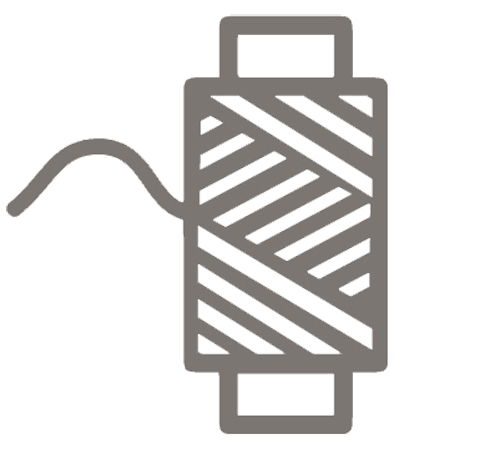 Weaving the yarn
In our weaving mill, we weave our high-quality yarns into a fabric. To do this, the fine yarn is pulled across the longitudinal warp threads. The weaving reed shoots the yarn threads through the alternately raised and lowered warp threads within milliseconds. This is how the fabric is created. Our beautiful patterns are created by special weaving techniques. Up to eight different yarn colours can be combined in one blanket.
For most of our blankets we use warp threads made of polyester. This polyester content is not noticeable in the final fabric, but ensures that the fabric is strong - and the blanket is durable.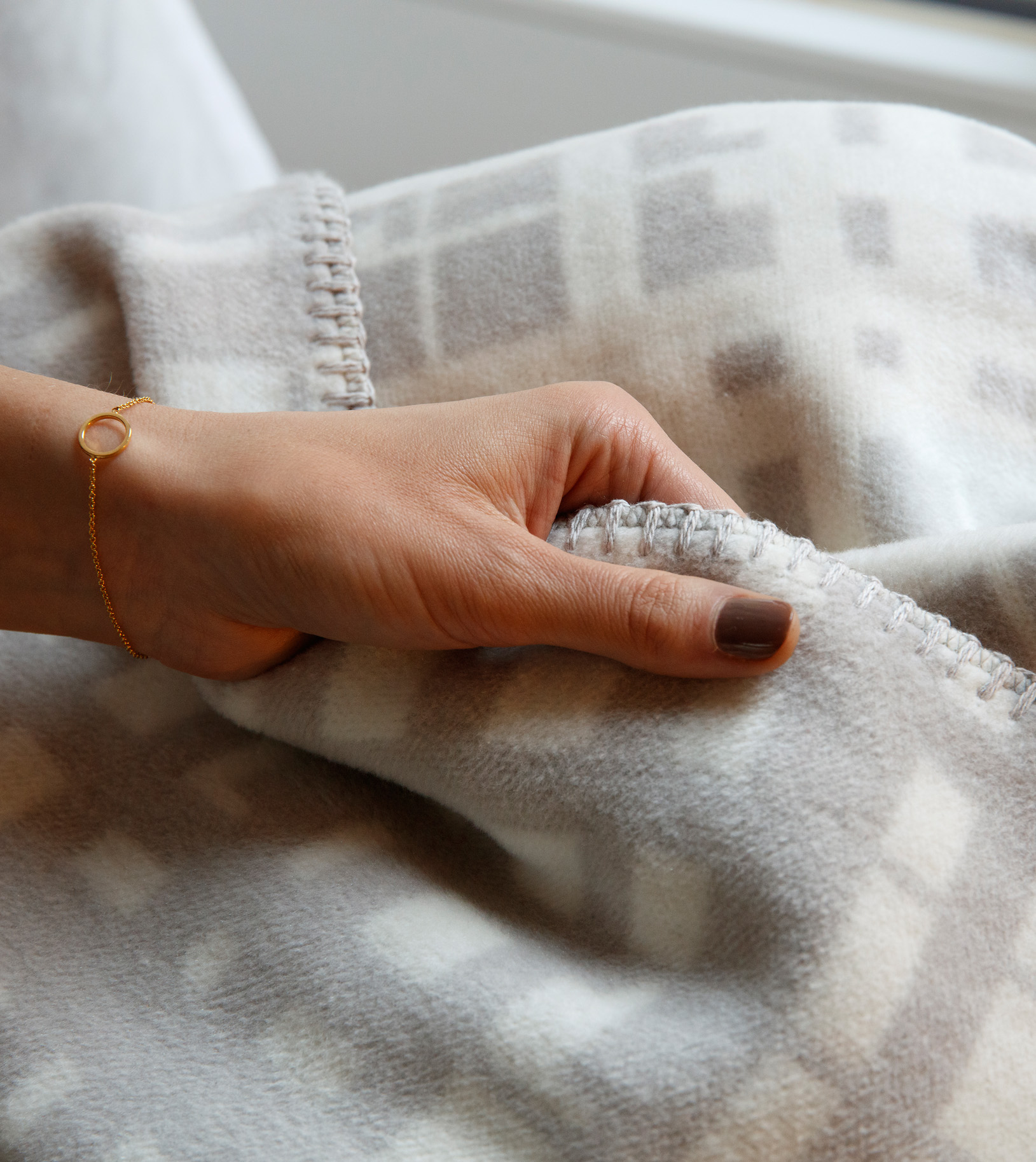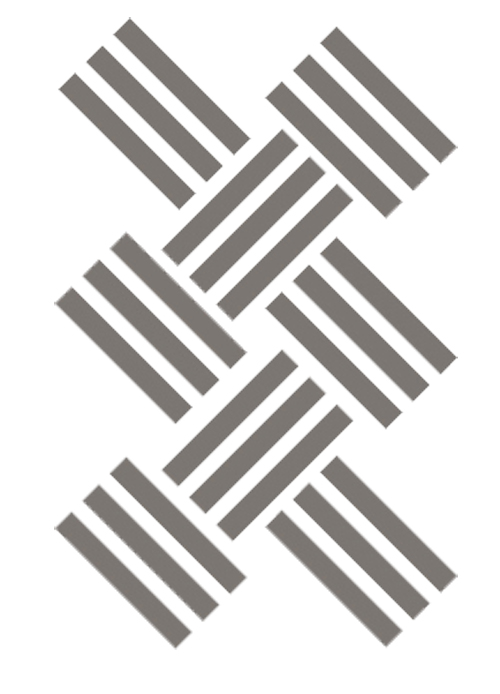 Cosy pile through the roughness
With the raw fabrics from the roughening process, only a structure can be felt at first. Our blankets only get their soft, cuddly feel in our dry finishing department, where they are napped and sheared. These production steps are carried out exclusively by mechanical processes. No chemical processes take place.
First of all, the buffing machine is used. Its raising rollers are fitted with raising sets (fine, pointed metal pins) that gently and in a controlled manner work fibres out of the weft yarn. This is how the cosy pile of the rug is created. After napping, the pile is cut to a uniform length on a shearing machine. The character of the blankets can be varied, especially through the length of the pile and the intensity of the roughness.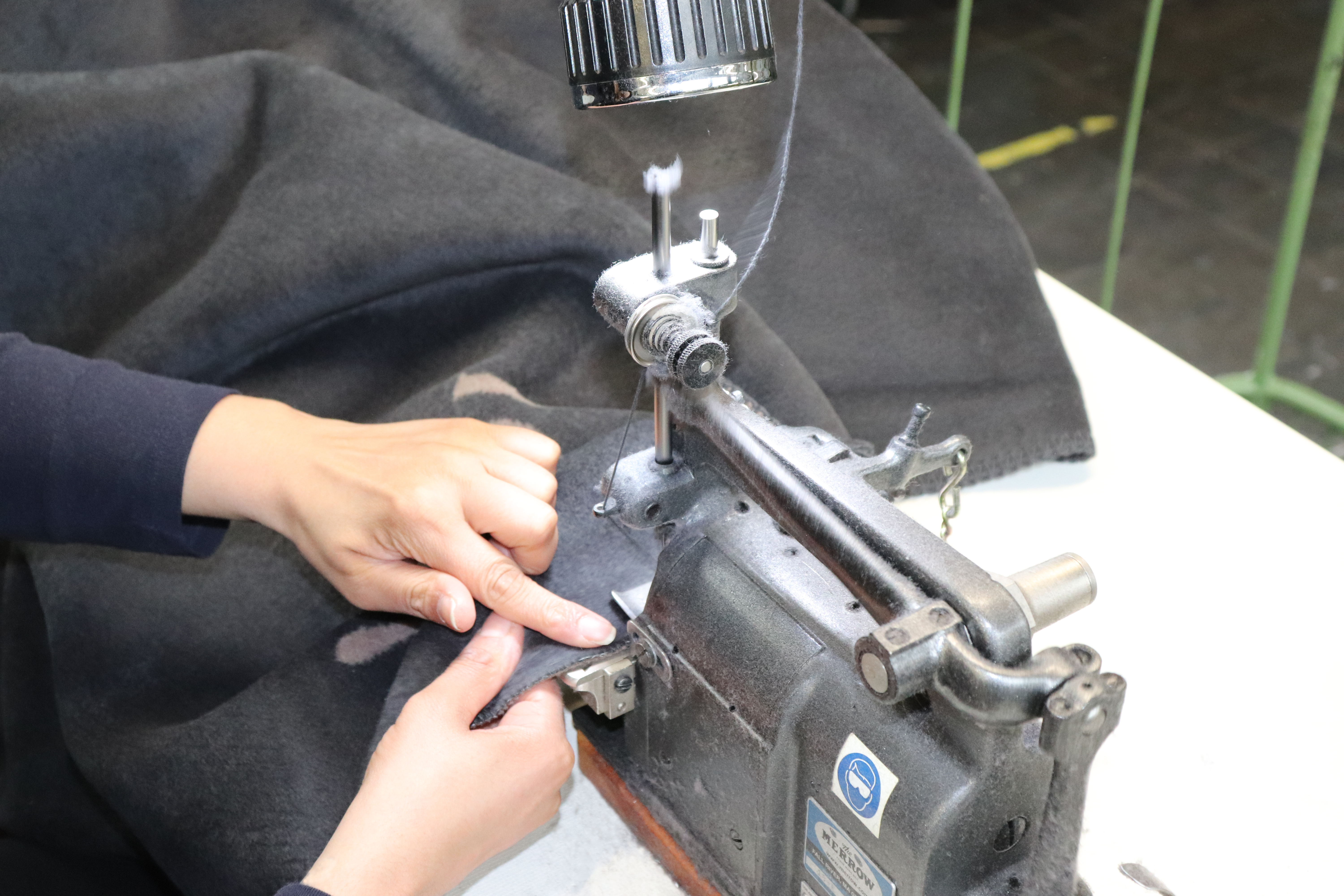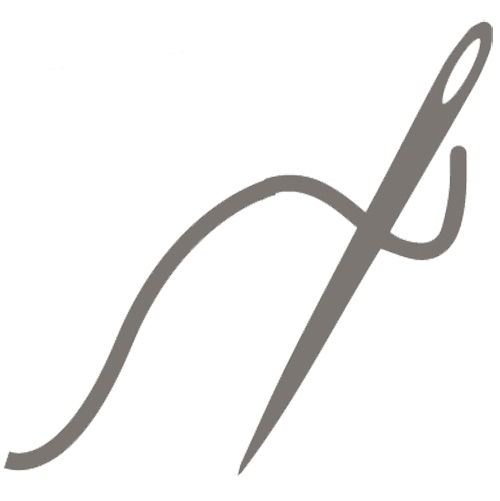 Manufacture on site
We are particularly flexible with our modern designs thanks to our various on-site finishing options. Whether overlock stitch, shell hem, crochet hem, velour ribbon or velvet ribbon edging or even fringes, we can make up any design here in Greven. This allows us to guarantee a consistently high quality and to react flexibly to the demand of our customers.